Home
Welcome to John Hatch Sports Camps where we pride ourselves on providing quality camps at reasonable prices.
At John Hatch Sports Camps, we strive to create a positive, safe environment where kids feel good about themselves while learning valuable skills.
It stems from our belief that learning and fun go hand in hand. Active leadership is provided by a group of people who enjoy working with children.
The combination of our facilities, people and philosophy make our camps a unique and rewarding experience.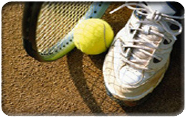 Since 1980, thousands of London and surrounding area youngsters have learned the game of tennis as part of London's biggest and best junior tennis program.
---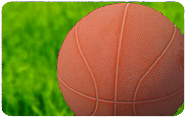 The Basketball Sports Camp (for ages 10-15)  and the Multi Sport Camp (for ages 5-11) are two of London's most popular and successful day camps, attracting over 650 participants last year.